In today's society, we have access to different kind of food and cuisines. We can choose what we eat, how much we eat and our overall diet. But most people have cut down their food consumption. Especially foods that are unhealthy and health deterrents. As people nowadays know the importance of a proper diet. And a common trend in eating healthy and maintaining a diet is eating fresh seafood. Also, seafood is an excellent alternative to unhealthy protein source such as pork as seafood provide nutrition and fills our stomach while keeping our diet in check for people who want to eat healthily and maintain a healthy diet. You should probably consider eating healthy seafood frequently.
What Can You Get From Eating Seafoods?

There are many benefits one can get by eating seafood frequently. One is, seafood is an excellent source of vitamins and nutrients. Another thing is that seafood is tasty and delicious. Fresh fish and seafood is a great meal. People who are under a strict diet can nourish themselves by eating seafood. Also, eating seafood is a great way to sustain our bodies with proper nutrition. Notably, fish that are fresh and caught from seas or oceans. There are little to no disadvantage in eating seafood unless you have allergic reactions. To avoid getting allergic reactions, make sure your seafood is fresh and free from mercury.

Healthy Seafood

One way to eat healthily is by eating fish and seafood though one has to know whether they are eating healthy and safe seafood for people who want to enjoy eating fish and seafood. Knowing what seafood is safe and reliable to eat is essential.
Here are healthy seafood and fish:
Clams – Clams are a great source of nutrition. Clams contain high values of protein and iron. They also taste good, especially when fresh and cooked well.
Albacore Tuna – This type of tuna contains low levels of mercury. Thus, making it safe and healthy to eat.
Alaskan Salmon – This type of salmon is healthier and sustainable than other types of salmon.
Farmed Oysters – Oysters are a great source of omega 3s. Making it heart-friendly seafood.
Rainbow Trout – Trouts are delicious and tasty fish. Rainbow trouts are a great alternative to pork and beef for people who need protein.
Healthy Seafood:Fish To Look Out For
There are many kinds of fish to look out for. The sea is vast, and it has a variety of fish and seafood. And that may be health deterrents or unsafe to consume. Knowing which kind of fish to look out for may save your life. Knowing dangerous fish will surely reduce the risk of getting health issues or food poisoning. There are many kinds of fish, for people who want to eat healthily. And one way to look out for fish and safe seafood. Is by knowing where it came from. Thus, you should avoid purchasing fish that aren't caught near your area. Most of these kinds of fish have traveled a long way. Meaning you are not sure of its freshness, which is not a good thing.
How Frequent Can We Eat Seafood?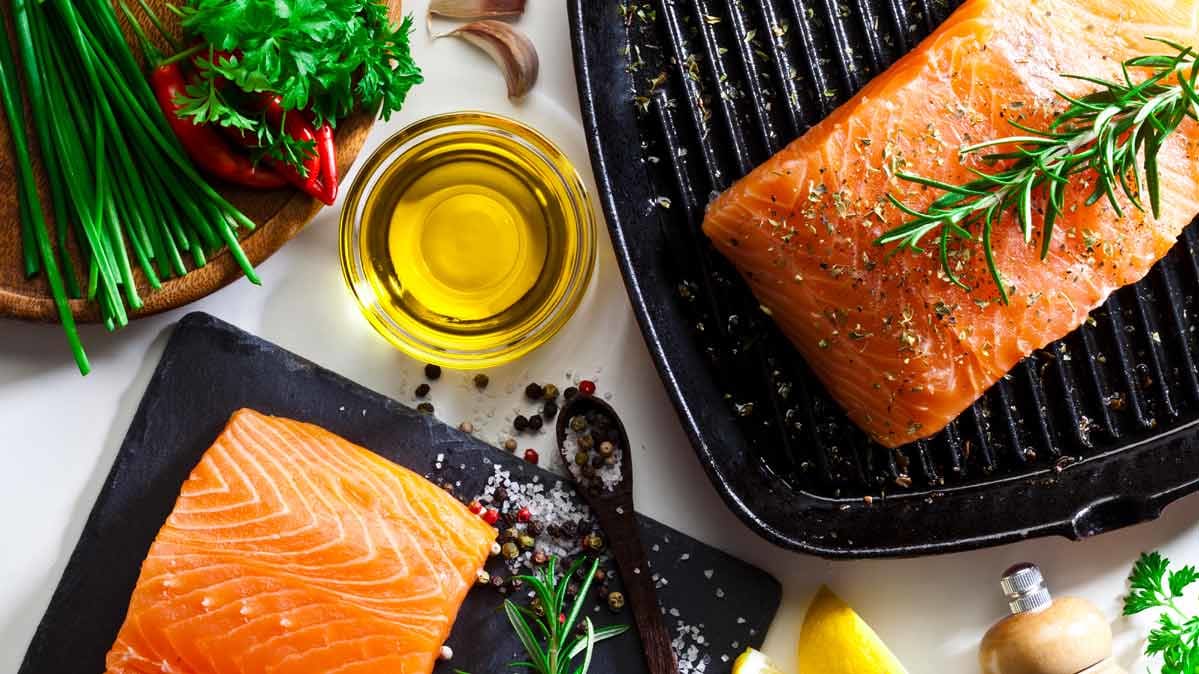 Each one of us is different. Thus, this is also true of how frequent we can eat seafood. Some people cannot eat seafood depending on their body type and allergic reactions. But for most, we can frequently eat seafood as long as it is fresh and the seafood is mercury free. Most seafood is safe and reliable to eat, especially seafood which are cultivated and farmed. Though too much of everything is wrong, this means you should regulate your food consumption.

Conclusion:

You should consider changing your meals into a seafood diet. Seafood is an excellent alternative to unhealthy sources of protein such as pork and beef. As seafood is packed with nutritional values. Seafood also provides tasty and delicious meals, fresh and well-cooked seafood taste great. So for people who want to eat healthily, consider eating seafood frequently. Though you should learn to differentiate safe and reliable seafood from unhealthy ones.